*UPDATE: PREP currently has a waiting list for ghost kitchens in our facilities.  As we build new facilities there will be more coming online. We currently do not have a timeline of when more will become available. Please join our mailing list (at bottom of this page) for updates!
A ghost kitchen or restaurant is a foodservice operation that is meant for delivery only. These businesses have eliminated the dining room and there are no take out options. These are delivery only businesses and work in conjunction with the many online food delivery services available today.
Sale of food consumed outside of restaurants can account for 45% of its sales (35% to go, 10% catering). There are big opportunites to make this large segment of business more efficient with some creative thinking.
" Unlike 3rd parties who broker food from restaurants, with a ghost kitchen, you can have multiple fresh and tasty cuisines prepared in-house by one culinary team. Offering daily variety with consistent quality, each delicious meal is delivered on-time and hassle-free with the appearance of multiple storefronts" Doug Marranci COO co-founder PREP Cook | Create | Connect
"These are the fastest growing trends in foodservice. Trend making cities like New York, Chicago and San Francisco prove this is here to stay. That is why we are providing Private Kitchens at PREP." Mitch Jaffe CEO co-founder PREP Cook | Create | Connect
At peak times, delivery and catering increase traffic in existing restaurants with lobbies getting backed up with delivery drivers. PREP gives companies the opportunity to offload this traffic into a dedicated commissary kitchen. Real Estate and construction costs are at an all time high and the cost of moving into commissary kitchens is minimal.
"Our marketing is bringing in many inquiries for "Dark or Ghost" kitchens.  In order to continue in today's market, restaurants must consolidate catering and delivery offsite." Romildo Santos, CMO co-founder PREP Cook | Create | Connect
Reinvention
Have you Millennialized? PREP has. Baby Boomers have shaped our lives and economy, being the largest economic group in the US with numbers up to 74 million. In 2019, Millennials are expected to surpass this number. Businesses must re-focus their marketing and appeal to this demographic if they are to stay relevant. This includes a need to customize menu options, provide ultimate convenience, healthful, well sourced, unprocessed foods, high quality yet affordable, & offer coupons. 
PREP offers a testing environment for national brands that are trying to learn how to take advantage of new consumer trends as well as onsite procurement options to streamline the process.
Time Starved
Society as a whole is currently time deprived and looking for convenience. – Millennials and Boomers are showing a growing appetite for having food delivered at home, a new frontier for many restaurants. UBS reports that this is a $35 bn segment today, about to grow to $365 bn by 2030. Where do you want to put your money?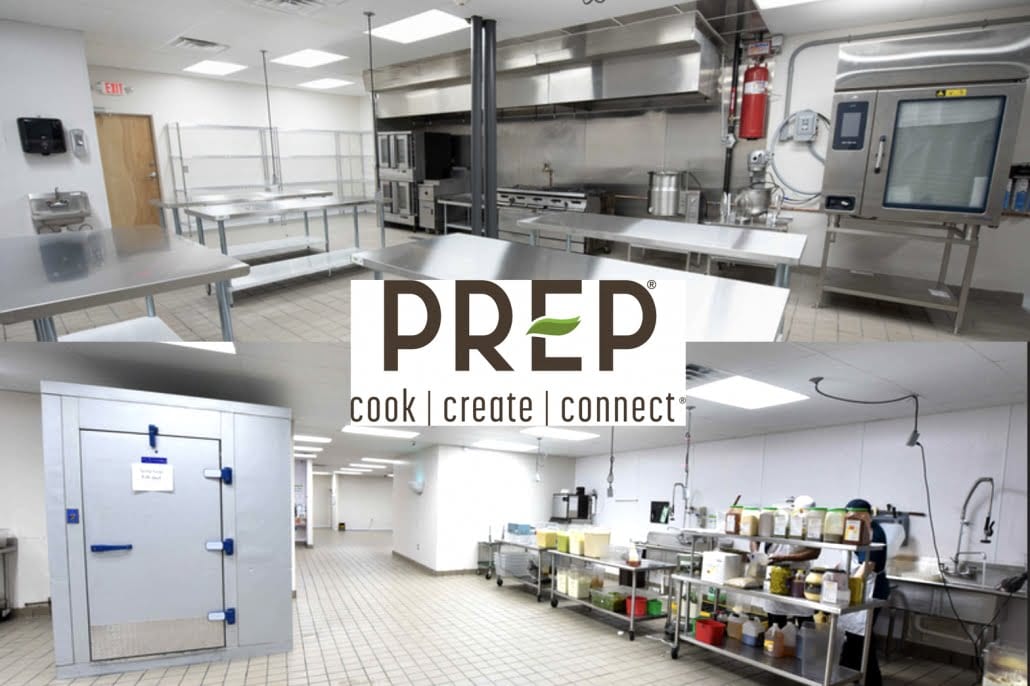 Kitchen Sharing
Private Kitchens are available, however Kitchen sharing options begin at $25.00 per hour for food companies and entrepreneurs who want the test the waters of a new concept before making any large commitments. A Shared kitchen provides all equipment necessary, bring your food and small wares and begin cooking!
"For delivery-only, construction costs are significantly lower than our normal build outs, ranging from $300,000 to $750,000, versus $1.2 million to $1.8 million [for a conventional unit.] We are also looking at shared kitchen space with minimal initial investment."
– (Famous Dave's – RestaurantBusinessOnline.com)
Changing with the times
Changing with the times. Shifts in consumer preferences have brought about a need for spaces that we never anticipated when we began planning this project in 2010. Our first 36,000 sf expansion in 2017 was to give entrepreneurs an opportunity to have their own kitchen. We now host more than 20 meal and food delivery companies. PREP is beginning construction on another sf building with kitchen spaces bringing the total sf of the PREP campus to more than 80,000 sf. with an additional 65,000 sf coming online with our expansion into the former Le Cordon Bleu cooking school in Tucker Georgia.
PREP provides Permit and license ready kitchens under the Health Department, FDA, Department of Agriculture, and USDA. PREP will navigate the web of federal and local regulations so you don't have to.
There are so many options available today that it can be an overwhelming task to see the forest for the trees. I can help foodservice operation owners and entrepreneurs with a plan for expansion and development for your concepts at PREP.